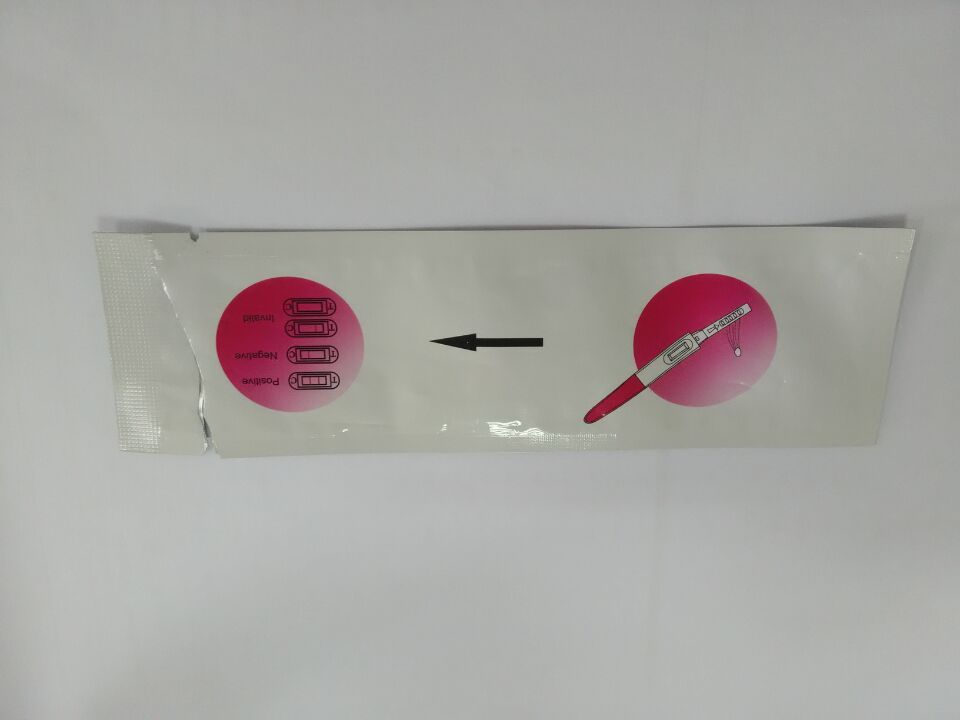 * Format: Midstream.
* Width: 3.5 & 4.5 & 5.5 & 6mm.
* Specimen: Urine
* Sensitivity: 10-25 mlU/ml.
* 36 months at 4-30°C.
* Test Procedure
a- Before the use please prepare a timer.
1- Remove the midstream from the foil pouch.
2- Remove the cap
3- Hold the stick by the thumb grip with the exposed absorbent tip pointing downward. Urinate on the absorbent tip only until it is thoroughly wet.
4- Use the cap cover the absorbent tip, Lay the test stick down on a flat surface, while you wait for the test result from the window
5- Read the result within five minutes.
6- Discard the test device after single use in a dustbin.
b- Interpretation Of Results
1- C(control area) refer to the Circle watch window.
2- T(test area) refer to the Square watch window
3- Negative:If only one pink line appears in the control area, you can assume that you are not pregnant.
Positive:If two pink lines appear both in the control area and test area, you can assume that you are pregnant.
4- Inconclusive: If there is no distinct pink-purple colored band visible both in the TEST area and CONTROL area the test is inconclusive. It is recommended that in this case the test should be repeated. If the problem persists, contact your local distributor.
* HS code: 30063000.00

* Packing: 1 pc/individual aluminium foil,25 pcs/sealed bag, 1000 pcs/carton, carton size:560x380x270 mm, carton G.w./N.w.:14/12.5 kgs.
* MOQ: 10,000 pcs